Hump Day.
Almost Done.
So let's catch you up on what you missed tonight on Willy on Q.
Let's start with this, because WTF?? and we'll get it out of the way… Colorado has a serial pooper, that they've nicknamed the the 'Mad Pooper'. She's a jogger who has been relieving herself on other peoples front lawns…
But before you jump to the conclusion that this is an accident… it's apparently not. She comes prepared with napkins, and there are plenty of bathrooms close enough. Good. God. Read more here
We also chatted about this Alberta driver who received a ticket for going 101km in a 100km zone, he passed a cop while doing it, hence the main reason.
Luckily common sense ruled, and they were later notified the ticket had been rescinded. Read about the whole ordeal here 
And back to the gutter for our 'Way Too Late For A Question, Question' which asked what a German man got his junk stuck in at the gym?
Answer? a 2.5kg dumbbell disc…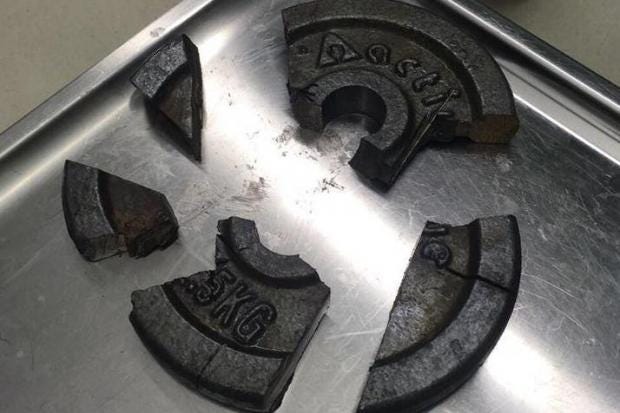 And it's in five pieces because Firefighters had to spend three hours using an angle-grinder and a circular saw to free him. Cringe away… cause we are. If you dare, read more here